March 14, 2019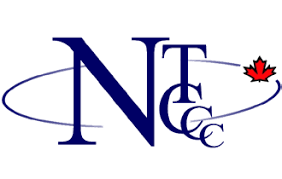 NTCCC Prompt Payment Bulletin March 12, 2019
March 12, 2019
Federal Progress
The federal government is poised to introduce Prompt Payment Legislation as part of the upcoming budget bill. Departmental officials at Public Services and Procurement Canada, as well as senior political staff have confirmed the direction this Winter.
NTCCC has led the initiative for prompt payment in Canada since 2008. At that time, trade contractors were the only voice making it clear to all levels of government that Canada's construction sector had a problem and Prompt Payment Legislation was the solution. In the years that followed, we gathered allies from within the construction sector including from labour groups and supplier organizations who were also feeling the pinch. Since 2016 we have benefitted from the support of the general contracting community and have worked constructively with them to put forward industry-led solutions, first in Ontario, and then federally. Last fall, Finance Minister Bill Morneau included an announcement that prompt payment would be coming to federal construction projects in his Fall Economic Statement. That was the first step in making the entire construction sector aware that legislation was officially on the horizon.
NTCCC and its member associations did valuable work in supporting the Fall Economic Statement, which has positioned the organization well as a trusted partner for the government. Construction groups across the spectrum highlighted this announcement in newsletters and trade publications. Generating favourable media attention and demonstrating the capacity to reach a large audience is a feather in the cap of the prompt payment movement. We need to continue to show support to any government, or political champion, that is willing to stand up to delinquent payment. We will be vocal in our support on March 19th if the federal government steps forward with a prompt payment law in its budget bill.
Over the coming weeks, we will seek member participation to promote federal prompt payment announcements at local training facilities or member companies' offices and supply facilities. Please be on the lookout for information coming from our public affairs team over the coming weeks.
Provincial Progress
Governments beyond Toronto and Ottawa can see the political opportunity of making prompt payment a priority.
Recently, Saskatchewan and Manitoba have made progress with government supported private members bills and taken other steps toward putting laws on the books. Bill 218 in Manitoba was not proceeded with, but pressure on the government continues to have a government bill introduced and adopted. In Saskatchewan, a bill to amend The Builders' Lien Act was introduced on November 20th, 2018. The law reflects best practices from other prompt payment initiatives, federally and provincially, including promptness starting at the top with an owner responsible for paying a proper invoice within 28 days of receipt, and an adjudication process. The Bill remains at first reading and the legislature sits until May 16th. With the next election not expected until November 2020, it looks promising that the Bill will be passed and enforced in the near future.
The Construction Association of Nova Scotia (CANS) is the latest organization to hear good news about prompt payment from their provincial government. At his 2019 State of the Province speech to the Halifax Chamber of Commerce, Premier Stephen McNeil indicated that Nova Scotia would be moving this spring to pass Prompt Payment Legislation. CANS led the Nova Scotia Prompt Payment Coalition which included contractors, suppliers and labour to put pressure on the provincial government through direct advocacy and a digital grassroots campaign.
The National Trade Contractors Coalition of Canada (NTCCC) was established in 2004 to provide an organized forum for Canada's national trade organizations to share information, resources, and to collaborate on issues that are of common interest all. The membership is currently comprised of: Canadian Roofing Contractors Association, Canadian Automatic Sprinkler Association, Canadian Masonry Contractors Association, Canadian Electrical Contractors Association, Mechanical Contractors Association of Canada, Interior Systems Contractors Association, Thermal Insulation Association of Canada, Heating Refrigeration and Air-Conditioning Institute of Canada-Contractors Division, Sheet-Metal Contractors Association, and the Canadian Institute of Steel Construction.
For more information please contact:
Rob LeForte, Public Affairs [email protected] 613-233-8906