RoofStar Guarantee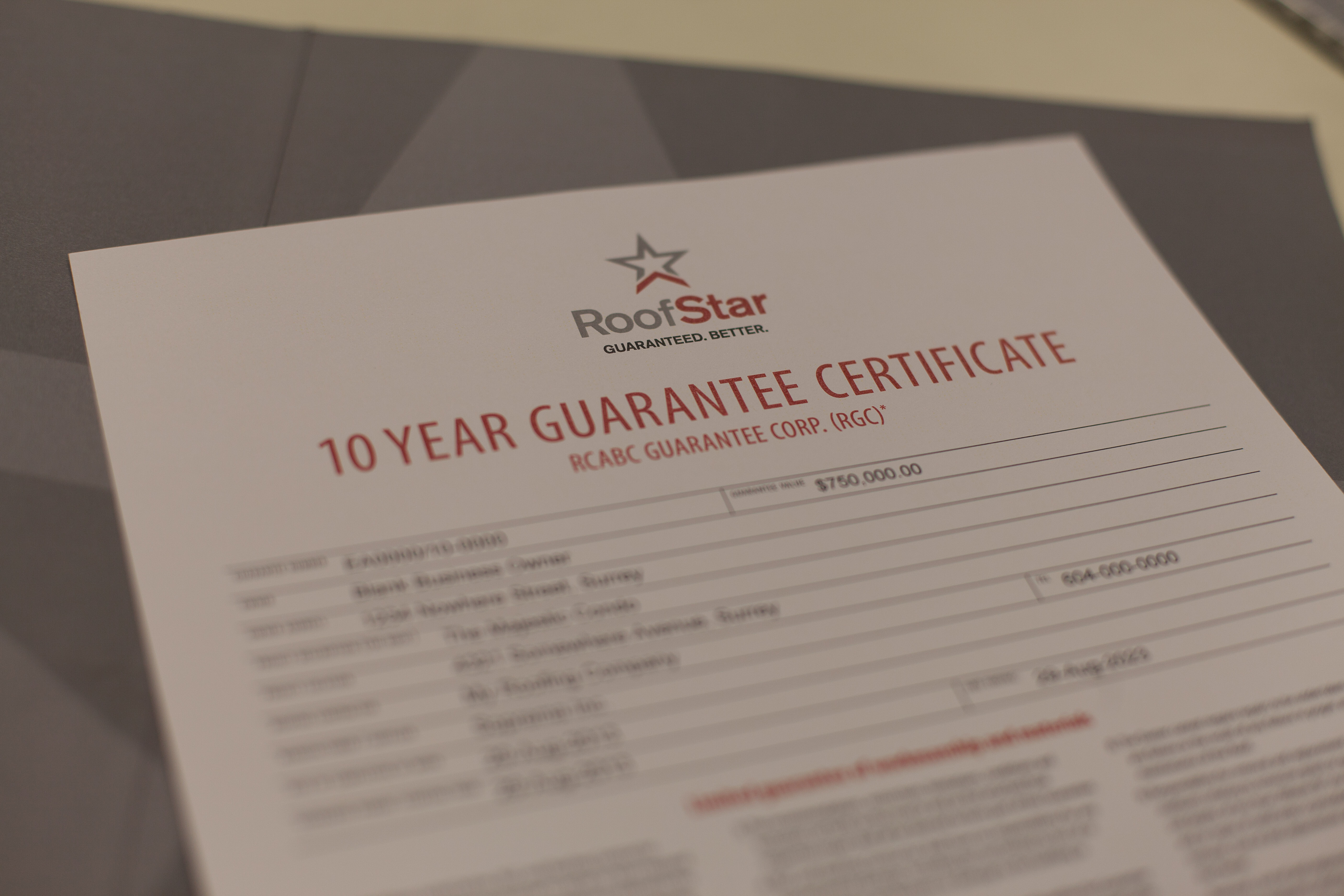 In 1960 RCABC established the first roofing industry warranty that is backed by both the contractor and RCABC. The RoofStar Guarantee Program is based on accepted standards for materials and guidelines that require inspections of roofing applications by independent, accepted roofing inspection firms.
RCABC is proud to have been the initiator of the first roofing association-backed guarantee in Canada, covering both workmanship and materials.
Only roofs installed by RCABC members can be protected by the RoofStar guarantee.