March 19, 2020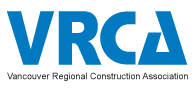 Dear member,

Further to yesterday's email (COVID-19 Update No. 2), I am writing to share the clarity we received today regarding the provincial health officer's March 16, 2020 order concerning mass gatherings.

This afternoon, the provincial health officer clarified that the order does not apply to industrial sites. We've received confirmation that her reference to industrial sites includes construction sites.

She also suggested several precautions to reduce the risk of spreading the virus on industrial sites, including:
Reducing the number of people on site;
Practicing social distancing by maintaining two metres separation between workers; and
Not congregating in break areas and lunch rooms.
For now, this means construction sites remain open with additional health and safety precautions in place. With this in mind, we are planning to host a conference call in the coming days for members to share the steps they are taking to keep their workers safe during this pandemic. We will share details shortly.
In an effort to not overload you with emails, we will be streamlining our COVID-19 communications. Tomorrow, we will launch a COVID-19 page in the advocacy section of our website to organize updates by date.
Meantime, each of us can help slow the spread of this virus by washing our hands often, by practicing "social distancing" and by staying home when sick. If you require guidance on whether you need further assessment or testing for COVID-19, please see the Ministry of Health self-assessment tool.
If you have questions regarding the above, please call myself at 604.293.6585 or David Weir, Manager, Industry and Government Relations at 604.293.6589.
Regards,


Fiona Famulak
President