May 20, 2021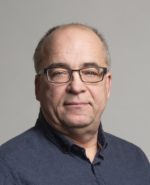 RCABC is proud to announce that Howard Schlamb, Chilliwack Roofing Ltd., is the winner of the 2021 CRCA Frank Ladner Award.
The Frank Ladner Award recognizes a person for their outstanding technical contribution to the roofing industry.  This award has been established in honour of CRCA's first Technical Director, Frank Ladner to recognize his technical contribution to the Canadian roofing industry. An active participant of the roofing industry for almost 40 years, Frank Ladner held degrees in Civil and Mining Engineering. In 1967, Mr. Ladner joined the CRCA National Technical Committee and became CRCA's first Technical Director in 1975. He served in this position until his death in 1982.
Howard has served on RCABC's Board of Directors, RCABC's Technical Committee and on the CRCA National Technical Committee.  We are very proud that CRCA recognizes the valuable contributions that Howard has made to the provincial and national roofing industries.
Click HERE for the CRCA Awards Ceremony, the Frank Ladner Award starts at 6:31 of video.