RCABC Member Resources
RCABC Member Only Section
This online resource provides access to membership policies, committee information and valuable member only resource.
Contact [email protected] for log in information
If you already have access please click HERE.
Contract Clauses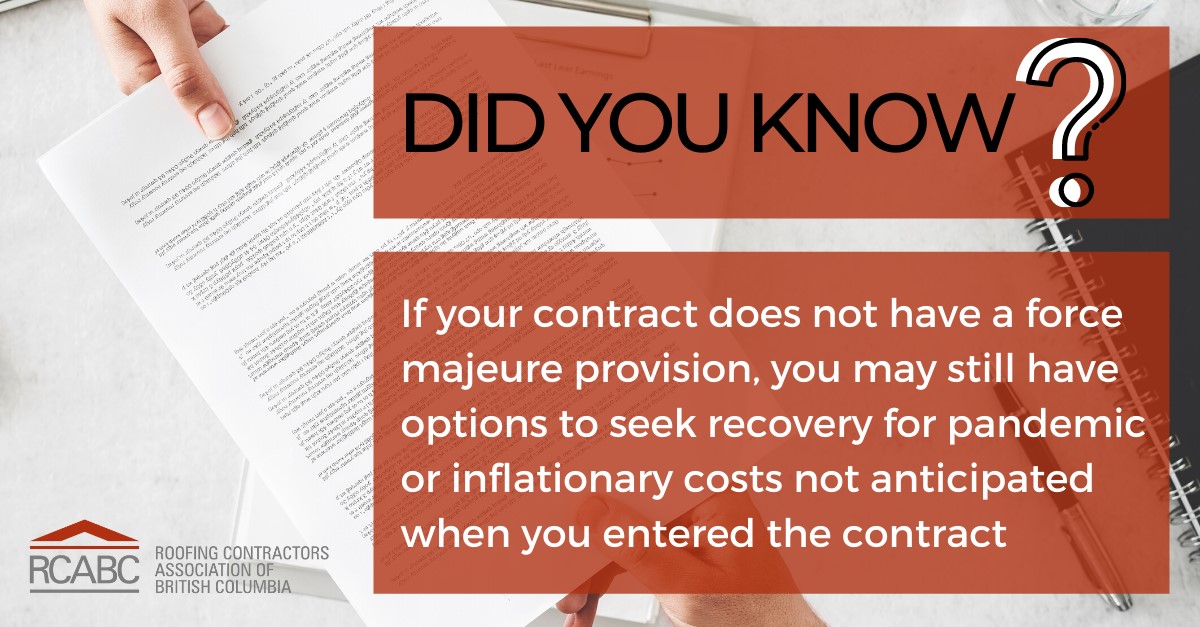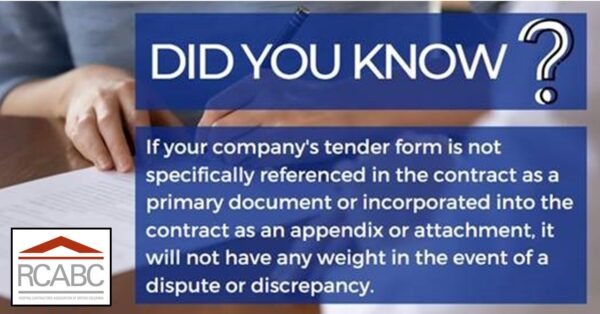 We are pleased to announce that RCABC has formalized a partnership with the Electrical Contractors Association of BC and the Mechanical Contractors Association of BC to further promote this online resource that has been developed to help our members identify risky clauses in real world contracts.
Together this group will collaboratively combine forces to create a useful tool for our members: easy access to legal contract information and identification of risky clauses in contracts seen in the BC marketplace.
Submit your Subcontract today!
Has your company received a subcontract agreement where you have experienced unfair risk and/or onerous terms?
As an RCABC member you can forward the contract to the Joint Review Committee. The Committee will then review the contract along with our lawyer Dan Leduc. Suggestions will be made and posted at this section of the website.
Please e-mail your subcontract, as a PDF attachment, to [email protected] with the subject subcontract to review.
Access the database HERE.